Endergirl is a monster found in Minecraft.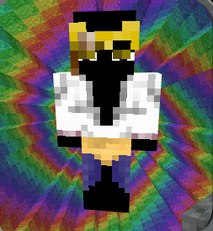 Appearance and Battle
Apprearance
This monster is wearing a yellow crown. Brown is the hair. She also wears a white kimono with a similar jacket. The yellow-tan wears blue pants.
Battle
This monster will attack the player throwing kicks. It also hit the player taking the hand block.
Gallery