1.17, a.k.a End Update is a major update released on April 18, 2021 for Minecraft: Java Edition. It added more features to The End since 1.9. It is also released as 1.17 & 1.18 in Bedrock Edition
30 snapshots
5 prereleases
Additions
Blocks:
- Purpur Ore

Found anywhere in th' End Islands
Generate in veins of 1-8, mostly common
Drops 1-5 Purpur when mined, Fortune increases the drop of the Purpur ore
- Purpur Block
Added a crafting recipe, 4 Purpur in a square shape
- End Sapling
Used to grow End Cities, yeah that's right, End Cities.
Found in chests of End Cities, LEGENDARILY RARE, 1 piece in 200 chests
End Cities grew from it is random
- End Liquid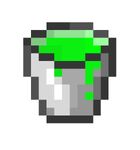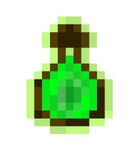 Found in puddles in the Outer End Islands
Very dangerous liquid, when in it, it gives you Poison V (when got out of the liquid, it lasts for 5 minutes),
Nausea (when got out of the liquid, it lasts for 7 minutes), Hunger III (when got out of liquid, it lasts for 3 minutes),
Blindness (when got out of the liquid, it lasts for 7 minutes) and
Weakness IV (when got out of the liquid, it lasts for 15 minutes).
Disintegrates items when thrown in
Ignites TNT when placed in it
Burns flammable objects when placed in or near it
Turns grass blocks into dirt
Turns stone into cobblestone
Turns dirt, farmland, and grass paths into coarse dirt
Turns sand and red sand into glass
Evaporates water (no effect with lava)
Can be collected in a bucket or bottle
When drinking End Liquid from a bottle, it instantly kills you
- End Ice

The solid form of the End Liquid
- End Pollutant
Pollutes the overworld into The End
So this block slowly turns an area into The End
You cannot undo what it did, unless you disable it
You cannot do this in The Nether, only the overworld
Right click to activate or deactivate
Shift+Right-Click to change settings
Settings: Size
Sizes: Tiny (16m diameter circle), Small (32m diameter circle), Medium (96m diameter circle), Large (208m diameter circle), Very Large (512m diameter circle), Gigantic (4096m diameter circle), Unbelievable (32768m diameter circle)
Very good for trolling and infinite source of endstone and chorus
- Endstone Monster Egg
Same as the Stone Monster Egg, but spawns endermites instead
Available in Endstone and variants of Endstone Bricks
Endstone ones spawn randomly anywhere
Endstone brick ones spawn randomly in End Cities
- Endstone Bricks
New Variants: Mossy, Chiseled, Cracked
These generate in End Cities
- Endergem Ore
A new type of gem ore
Generates in veins of 1-8, uncommon
Drops only 1 Endergem when mined
Can be crafted into various things
Can be used to craft more preformant armour then netherite
Community content is available under
CC-BY-SA
unless otherwise noted.