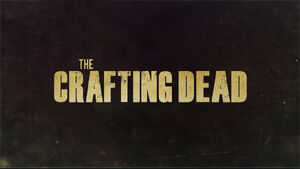 Take A Close-Look at The Official Image of The Crafting Dead.
Story
It all Started in A Town of Sandridge City, One Teenager by The Name of Aiden Thomas , thought he was Alone, no one to care for him, and no one to comfort him, until six days later he met Caroline Sampson & Jackson Redfield two people trying to survive The Undead, fortunately The Military tried to take action for themselves, but Only One made it out of The Base, so are Story begins with The Three Survivors, "Aiden, Caroline, and Jackson" surviving This Hellish Day upon The Story of...The Crafting Dead.
Characters
Survivors
Military
The Outlanders
Supporting Characters
Episodes
Show
TBA
TBA
TBA
TBA
TBA
TBA
Movie
to be added
Community content is available under
CC-BY-SA
unless otherwise noted.